Minnetonka moccasins have been an American style staple for men, women and children since 1946. When it comes to 'America's first footwear' you have the option of going for classic styles or cool new contemporary cuts. The bottom line is this—no matter what the occasion is, there is a moccasin that fits the bill.
Formal Wear
New shoes can be notoriously uncomfortable when you first slip them on. They are stiff and inflexible with thick leather which doesn't easily contract or bend. Moccasins were made to provide natural structure to the foot which is what makes them one of the greatest additions to formal wear.
A smooth finished, dark leather moccasin will do wonders for you in a formal setting. These kinds of dress shoes are available for men, women and children in varying styles. You can easily polish them to a high sheen and the dark color matches the dark hues of your clothes.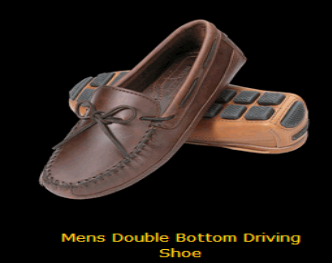 Semi-Formal Wear
Figuring out what 'semi-formal' meant was hard enough. Now you have to
find the right shoes to go along with it too? Well, fret not. We have just made your life a lot easier.
The golden rule to remember here is to choose a moccasin with a mattefinish.
Oftentimes, you will find a polished shoe coming across as too formal. You have the luxury of choosing dark moccasins or their earth-toned cousins. As long as your footwear compliments your slacks, we have got nothing to complain about.
Casual Wear
Don't we just love a nice relaxing lazy day? However, wondering which kind of moccasins to wear to casual Friday gets tiring. Fortunately, navigating through this mire is simple.
Moccasin slippers provide the ultimate comfort to your feet. Good news is you have a lot of options to choose from where ease is concerned. We have moccasins slippers that are complete with soft lining and a lightweight 'moccasin soul' that is durable and comfortable.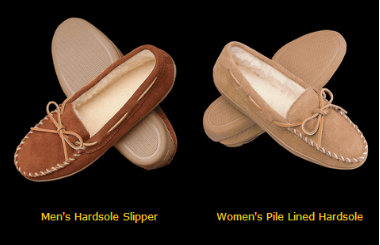 We at Gold Mountain Trading boast nothing but the best quality Minnetonka moccasins in a multitude of styles, cuts and colors. You will find yourself marveling over the long-lasting comfort our shoes provide.
All of our products are made with genuine leather ranging from deer to moose to sheep. Enjoy stylish footwear worth your dollar!
Our heirloom-worthy products include customized best buckles, original Black Hills Gold creations and more.
Feel free to call at (800) 474-9111 or visit our website to find out more!