Riding out into the Wild Wild West, you can never do without a reliable pair of denim jeans and a statement belt. That said, an astonishingly large number of men make basic yet critical mistakes that break their look.
How a man chooses to wear his belt speaks volumes about his taste and fashion sense! Here's how you can avoid making those embarrassing fashion faux-pas when it comes to wearing a belt!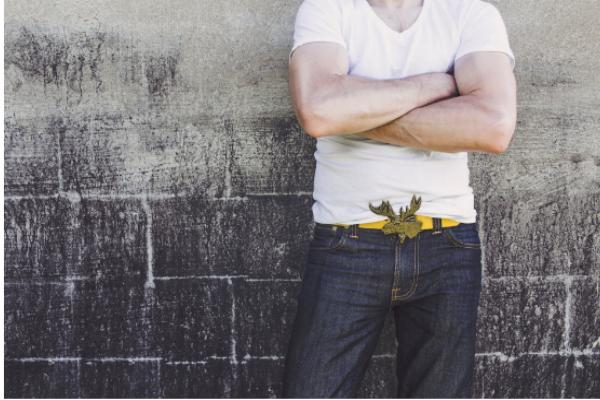 1. Boring Buckles
A good pair of rugged denim jeans is an absolute must-have in your inventory. What's better than to style that with the perfect buckle? A buckle that tells a story is unique and impressive. Sturdy trophy belt buckles can easily be custom made.
Huge buckles definitely make a bold statement; in fact, the bigger the better!  If there are none that catch your eye at a retail store, why not try fully custom buckles instead? We provide several pocket-friendly designer buckles that'll make heads turn.
2. Selecting the Wrong Width
It's no secret that picking out the perfect belt from your drawer of belts can be a daunting task.
While there are different occasions you may be heading to, remembering these two golden rules will make your life so much easier!
A wide belt (1-1/2″ or 3.9 cm) is more suited for informal orcasual occasions such as your casual Friday office day.
A narrow belt (1-1/4″ or 3.4 cm) is made for formal or dressy business days. These give you the chic look to make a good impression.
3. Mismatching Belt Type and Trouser Style
Choose wide leather belts to go with casual denim or cargo pants.
Grey or Khaki flannel trousers or dress pants are a staple in the fashion world for men. These trousers are best paired with narrow solid colored belts such as black, dark brown or navy blue.
4. Uncomplimentary Belt and Boot Colors
While it is true that variety adds spice to life, this should not be taken too seriously when it comes to pairing your belt with your cowboy boots.
Whether you're going dancing or to the rodeo, the belt and boot colors must be coordinated to achieve that perfect western look. A few must-haves are black, brown and navy-blue color options.
If you're out to buy premium quality western-style buckles, Gold Mountain Trading is your best bet! We provide heirloom-worthy customized designer buckles complete with your choice of engraving, material, about 500 figure options and much more.
Avail amazing discounts and free express shipping for $50 and above purchases. Call us now at 800-474-9111!