The cowboy look isn't just a fashion trend, it's a whole lifestyle! While not a style for everyone, it's definitely up there on the list of looks that are undeniably rugged and attractive.
Looking to get into the western lifestyle and channel your inner cowboy? Here's a simplistic guide on what to watch out for when picking out your cowboy look.
Hat
When you think cowboy, the image you're likely to get is of a rugged man donning the traditional cowboy hat. This is a key element to completing the whole look.
A hat is generally adorned by cowboys to keep themselves cool as they work in the heat, but that doesn't mean you can't wear it as a fashionable accessory! You get cowboy hats in different kinds of materials and style, including leather, felt, and straw.
Jeans
Neither too tight nor too baggy, a reliable pair of jeans is a crucial step in the western lifestyle. Comfortable, durable, and simple—get straight leg or boot cut jeans to really step into your cowboy look with ease.
Buckle
Paired with your jeans, you need a good belt, and an even better belt buckle. A wide belt with a large metal buckle can help you really pull off the cowboy style. Generally, cowboys wear belts with handcrafted custom buckles which are made of brass or silver, and they engrave these buckles with a variety of themed designs.
Boots
If you're looking to go western, then you're going to have to look the part from top to bottom. That means you need to consider not only what you sport on your head, but on your feet as well.
Boots are the go-to style for the quintessential cowboy, so you're going to want to invest in a pair that is sturdy yet fashionable. A decent quality leather boot with a wooden heel, and you're good to go.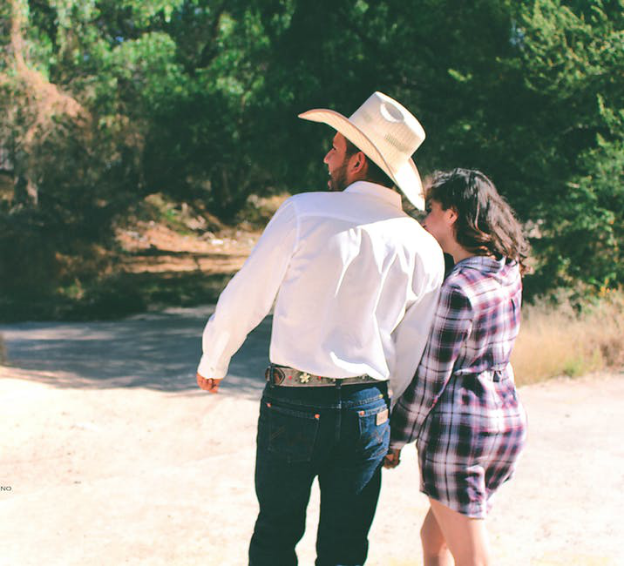 If you're in the market for revamping your look and taking a turn toward the western lifestyle, then Gold Mountain Trading is your best bet for taking your pick of reasonably priced western wear!
We provide our customers with top quality cowboy and cowgirl t-shirts online, as well as felt, leather, and straw cowboy hats. You can also find customized belt buckles and old west replica badges at Gold Mountain Trading, which can be tailored to your preferences accordingly.
Visit our store or give us a call at 800-474-9111 to find out more information! We offer free express shipping in the U.S. on all orders over $50.